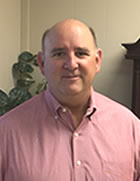 Jed Wells, DPM
Foot Specialists of Corpus Christi & Dr. Jed Wells, DPM has been providing professional medical and surgical management of foot and ankle disorders since 1991.
About ACFAS
The American College of Foot and Ankle Surgeons (ACFAS) is a professional society of more than 6,000 foot and ankle surgeons. Founded in 1942, ACFAS seeks to promote the art and science of foot, ankle, and related lower extremity surgery, address the concerns of foot and ankle surgeons, and advance and improve standards of education and surgical skill.
ACFAS member physicians are doctors of podiatric medicine who are graduates of accredited U.S. podiatric medical schools. ACFAS members have completed surgical residency programs of up to four years, and all Fellows of the College are certified by the American Board of Podiatric Surgery, the surgical board of foot and ankle surgeons recognized by the Joint Committee on the Recognition of Specialty Boards. Many have additional fellowship training in various aspects of foot, ankle, and lower extremity surgery. All ACFAS members are dedicated to surgical excellence in the treatment of foot, ankle, and lower extremity disorders.
About ABPS
Certification in Foot Surgery indicates that a podiatrist has demonstrated a cognitive knowledge of podiatric surgery, including the diagnosis of general medical problems and surgical management of foot diseases, deformities, and/or trauma, and those structures, which affect the foot and ankle.
THE CURRENT QUALIFICATIONS INCLUDE:
Completion of a four-year doctoral training at a CPME-accredited podiatric medical school.
Completion of residency training program approved by the Council on Podiatric Medical Education (CPME).
Submission of a list of procedures through Podiatry Logging Service for Surgery demonstrating a diversity of surgical experience in foot surgery.
Approval by the ABPS Credentials Committee of complete foot surgery case documentation of procedures selected by ABPS from the list of procedures.
Passing Part I and Part II of the Certification in Foot Surgery Examination.